Urban Transformation Specializes in:
Multi-cultural Urban Business District Revitalization

Neighborhood Commercial District Management

Business Improvement District Formation and Renewal

Certified Main Street Management Professional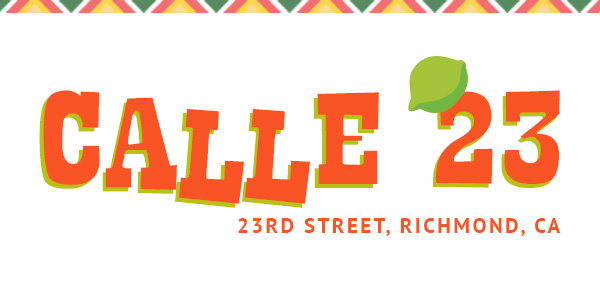 23rd Street Richmond
23rd Street Revitalization is a comprehensive initiative to develop the economic potential of Richmond's 23rd Street commercial corridor. The focus is on 23rd Street to the San Pablo border, including MacDonald Avenue between 21st and 27th. Urban Transformation, my consulting firm, has a proven track record in various Oakland communities and working with various cities across the United States, galvanizing community members (merchants, professionals, residents, civic leaders, students, educators, bankers, real estate agents, and associations) to take a special interest to transform their neighborhoods. The result is a renewed sense of pride and place!
* CHECK OUT the video about the 23rd St Median Transformation bellow!
From strategic planning to merchant organizing and galvanizing volunteers, Urban Transformation can help tap your neighborhood's full potential and help you transform it into a cleaner, safer, more attractive and inviting district with a sense of pride and place! Serving:
Local governments
Business associations
Downtown organizations
Non-profit organizations
Urban Transformation recognizes that urban districts are exciting, diverse and rich with potential. Visit Services for further information on how Urban Transformation can transform your district!
Artful Play Richmond
Urban Transformation is excited to announce its commitment to revitalize Richmond neighborhoods, after a twenty year successful track record focused mainly on Oakland !

In conjunction with Community Ventures, as a fiscal sponsor, and Holly Carter, as the lead "play" artist, Urban Transformation was awarded a $24,000 grant through PLAY 60, Play On, an initiative presented by 50 Fund and the NFL Foundation, putting kids and families first in the Bay Area, transforming everyday spaces into places for play.

50 Fund and the NFL Foundation awarded $750,000 to 21 Bay Area cities, nonprofit organizations, businesses and individuals. We're proud Richmond will enjoying a new play area!

Learn More